INSEAD
Shaping a career in Finance today entails gaining knowledge of the various opportunities arising to meet the current needs of evolving markets. One of these trends producing opportunities in MBA hiring is in Impact Investing. The Global Impact Investing network defines this concept as follows: "Impact investments are investments made into companies, organizations, and funds with the intention to generate measurable social and environmental impact alongside a financial return". In recent years impact investing has generated a lot of interest in the world of finance. An increasing number of organizations are looking to hire MBAs to contribute to the growth of this field and support the goals of social, environmental and financial returns.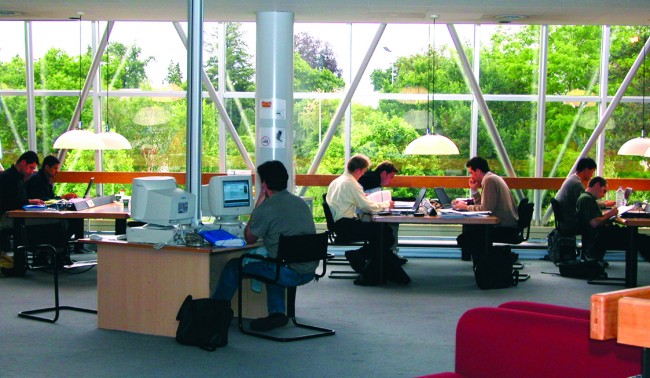 A whole range of players is emerging, spanning the spectrum of 'finance first' to 'impact first' activities. As such, INSEAD is active hosting or taking part in conferences and other activities across a range of networks where key players interact – private equity and venture capital funds, leading private banks and pension funds,  family offices and private foundations and charities. Through various investment  models and partnerships, such as development finance institutions, organizations aim to provide capital to businesses that address some of society's issues in sectors such as healthcare, education, sustainable agriculture, and access to energy, to name a few.
This emergence of new models and the interest generated by the concept of 'double  return', i.e. a financial return along with a positive social/societal/environmental impact, has triggered a lot of enthusiasm and an active search for MBA talents able to add value to these models. MBAs are valued for their sound financial skills combined with knowledge and interest to make a social impact and a will to contribute to change in the allocation of capital and resources. Roles for  finance professionals in this field are quite  similar to the ones available to MBAs in  'finance-first' businesses. Examples of positions that INSEAD Graduates hold are investment officers, analysts, associates, fund managers, or heads of impact.
INSEAD students have a strong interest in the social impact area overall and have the opportunity to develop their skills and knowledge in impact investing through courses, project work and conferences organized by INSEAD's various research centers on campus and through internships. At the Career Development Centre we have seen an  increase in the number of summer work  opportunities for MBA students to participate in screening and execution of investments  in social ventures, both in developed and emerging markets. A finance background is most often required to be selected for these internships and the potential subsequent full-time offers that follow. However, as the mission of these impact investors is to create returns for both investors and society,  candidates have to show their interest and their will to contribute to a positive change for society.
Other roles that has seen an increase in  demand for MBA talent is for risk management and compliance professionals. This  demand appears set to carry on unabated due to stricter regulatory environments and legislation as well as to manage the strain businesses face from our increasingly global economy. Financial Institutions, as an example, seek individuals with asset allocation and macro strategy skills to manage the  challenges arising from this environment. Another of the more unique areas gaining prominence is in the payments space. As the global payment structures change rapidly, incorporating mobile and digital platforms, businesses will need individuals who are able to help to leverage data taken from these transactions to improve business operations.
As The Business School for the World,  INSEAD is helping to develop the next generation of responsible and innovative business leaders and brings together people, cultures and ideas to change lives and to transform organizations. As such, the Career Development Centre provides support to MBA  students and alumni looking to build lifelong career management skills in order to contribute to improving society and business while achieving professional fulfillment.
Par Mary Carey – Global Director  of the INSEAD Career  Development Centre, Christelle Cuenin – Assistant  Director, INSEAD Career  Development Centre, Corporate Partnership Development,  Finance, et Adrian Wu – Assistant Director,  INSEAD Career Development
Centre, Corporate Partnership  Development, Finance INSEAD